0 - Points for Purdue
1 - Dog, Lilly
5 - Annual party count
17 - Kids on a horse
20 - Pounds of Chili
40 - # of Matt's birthdays
49 - Points for Ohio State
70 - Degrees and awesome weather
80 - Hot dogs
101 - Of our closest friends and family
All this adds up to 1 FANTASTIC Football/Birthday party!!!
We all had a good time and the boys were exhausted and ready for bed!!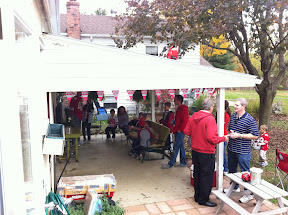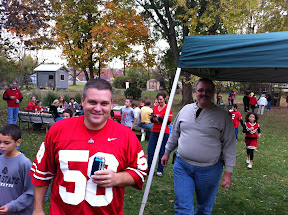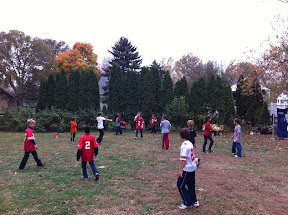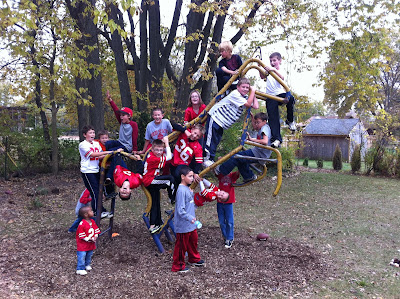 Up early and Jeff and the boys help put the final touches on the party. Everything was ready and the folks started pouring in.
101022 - D&G to the Dr for yearly exams, all ok. Jack walked home alone, his first time, he did fine. In the evening we ran around and got TV's and projectors for the big day tomorrow. Up late making sure everything works.